Billie Reaves was the real-life grandmother of Dave Willis. She performed a brief cameo role in the episode Dirtfoot when (reproducing a scene from Bruno Sardine: Private Inbreastigator) she reported to the Aqua Teens she'd accidentally hit their "dog" (actually Dirtfoot himself) with "her swords", only for her top to magically disappear.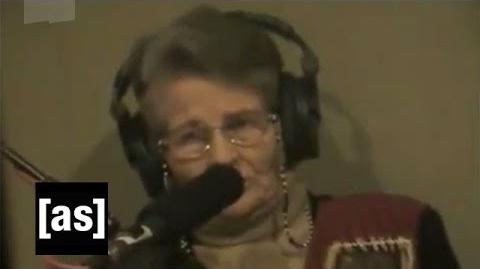 Apparently having a good sense of humor, Billie (80+ years old during this period) also contributed to another one of her grandson's productions, voicing the Sheriff's mother on Squidbillies.
She has since passed away.