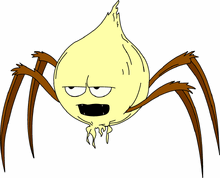 This is your user page. Please edit this page to tell the community about Mark ATHF Foster!
Mark ATHF Foster
Hello, My Name is Mark ATHF Foster, Am A Fan of Aqua Teen Hunger Force, I watched the show since 2016, My Favorite Villain in Aqua Teen Hunger Force is Willie Nelson, I Support this Wiki, However, I did get blocked on June 6, 2019, to July 6, 2019 To be Honest I'm not allow to rewrite current content, unless it was misspelled or didn't have a bullet point, It had do with the Aqua Teen Hunger Force Colon Movie Film For Theaters Page (The Reason is I was adding Trivia about a small clip of Perfect Hair Forever episode 5 "Tusk" was playing on the Aqua Teen's Television when Meatwad had Master Shake's Broken Teeth, I tried to improved edit so many times because I thought it was incomplete now aside from the rewrite current content policy but one reason is don't write Adult Swim Show on the wiki page), & also I made a mistake on the Aqua Teen Page before this happened, aside from the flaw I do Consider Aqua Teen Hunger Force in one of my interests, however, I haven't been addicted to the show lately, Although I Consider it is an important part of my life, it's my favorite show of all time, the adult swim show of all time, I'm sorry Brady108 for the editing on those pages, also I been editing more wiki's like 12 Oz. Mouse, Adult Swim, Superjail & Sonic For Hire, Currently Editing on The Squidbillies Wiki.
Okay Now Siberian99 A Few Weeks Ago, I Just Saw The Episode Guide now has "Rabbit, Not Rabbot" & I read your message I now know what you were talking about on that message, The Reason why I put the Episode Guide as Uncompleted Article because it lack that episode & that into box up on the top, containing the every episode, season & mistakenly the air-dates, I know what you mean, good thing that episode is now listed on Season 11 & Your right about the the info box on the top of the page not having DVD Releases written on it, it's fine, also I just realized I was wrong the whole time, those were DVD Release Dates where Season's 9-11 Never Got, I mistakenly thought they were Season 9-11 air-dates when I looked at them, So I was Wrong about the that, so it's fine.
Favorite ATHF Episode of Each Season
Community content is available under
CC-BY-SA
unless otherwise noted.