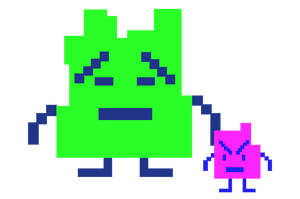 MilezTailzPrower

–

Milez




TALK

 – MilezTailzPrower

Powered by Bramble-vision

21:48, February 20, 2015 (UTC)

I am MilezTailzPrower anyway this is my profile. I make Sonic Parodies on YouTube and one of the users to take part in writing the War of the Squads on the YTPWiki. I originally got into the Sonic Franchise when I was six, I don't remember that much of how it happened though.

I started to watch Aqua Teen Hunger Force when I was fourteen, I was watching Robot Chicken when I saw a promo (or whatever they're called) during the commercial break and I thought Hmm...I might be interested in that. So I later saw the first episode, I currently forgot which episode it was thought.

I try to be active as much as I can here, but my main priority wiki is the YouTube Pooop Wiki. So, if you need to contact me - the YouTube Poop Wiki would be the best option as I will respond the fastest there.
MilezTailzPrower

General
Real Name
Liam Campski
Sex
Female
Birthday
August 25
Country
United States of America (Quebec, Canada Born)
Languages
English and French
Timezone
Central Standard Time
Personality Type
Creative
Favorite ATHF Character
Ignignokt
Favorite ATHF Episode
Zucotti Manicotti
Favorite ATHF Season
Season 9
Alignment
Morshu's Army
Family
Relationship Status
In a relationship.
Sibling(s)
1 half sister, 1 half brother, 1 brother.
Children
I'm 15. I don't really have kids.
Pet(s)
1 Dog
Education & Employment
Level of Education
Smart
Went To
A school.
Career
Wanna be director.
Personal
Currently Excited For...
Sonic Boom.
Hobbies
Making Sonic Parodies
Aliases
The admins.
Religion
I don't have one.
Favorite Quote(s)
"Baldy McNosehair!" - Sonic Colors.
Favorite Game(s)
South Park: Stick of Truth
Favorite Book(s)
Heroes of Olympus
Favorite Shows(s)
Aqua Teen Hunger Force
Favorite Movies(s)
South Park: Bigger, Longer, and Uncut.
Contact
Website
http://www.youtube.com/TCIStudios
Email
mileztailzpower@gmail.com
Other Contact Info
this, this, this, and this